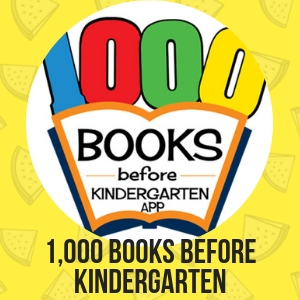 1,000 Books Before Kindergarten
Fostering the love to read can start with snuggle time with books.
This program encourages you to read 1,000 books with your child before they enter kindergarten. Studies show the more books read to a child before kindergarten, the better that child does in school.
WE LEARN TO READ SO WE CAN READ TO LEARN!
Log the books you read with your child for rewards!
Sign up at the library or below and pick up a reading log when you visit the library!